Love The Look & Feel of Clear, Non-White, Gel Sunscreen Or Your Money Back!
Sonrei Sea Clearly® Sunscreen: Is a premium, environm

entally-cons

cious sunscreen providing broad spectrum UVA/UVB protection for all skin types and pigments in the form of a translucent gel.

Water Resistant: Sonrei provides concentrated, water resistant sun

protection passing US FDA 80 minute and the AU TGA 240 minute water resistance test via a proprietary organogel with three powerful antioxidants: Vitam

in C, Vitamin E, and Ferulic Acid.
Ethical & Clean: Vegan Friendly, Reef

Friendly, Gluten & GMO Free, Paraben & PABA Free, Fragrance Free, Alcohol Free, Cruelty Free

Face, Body & Mor

e:

Safe for Face & Body Use, Non-Irritating, Non-Comedogenic, Id

eal for All Skin Tones and Types, Safe for Kids, Tattoo Sun Protec

tion, For Outdoor Leisure to Intense Sport Use
See Why Customers LOVE Sonrei Sea Clearly® Sunscreen...
"SO AMAZING"
"This gel sunscreen by Sonrei is one of the best I've used and I've tried dozens over the years. They have come a long way over the years and it's rare for a sunscreen to block pores or cause irritation or breakouts anymore. It is pretty common, though for them to be too greasy or exacerbate sweating, which makes it necessary to reapply too often and tempts me to skip it altogether.This gel isn't the slightest bit greasy and it stays put really well. It performs as well and feels as good as an expensive moisturizer leaving a nice, smooth, silky feeling and lasting hydration without oiliness. It has very little scent and it's the first sunscreen I've ever tried that contains Vitamins C & E and Ferulic Acid for antioxidant and protective benefits that are so good for your skin. This is a great sunscreen and good buy, I recommend it!"

- Maya A.
"Great For Sensitive Skin And Effective!"
"My dermatologist recommended this product. Sonrei is by far the best sunscreen I've ever used. It goes on smoothly, and does not leave an oily film or feel on your skin. Yes, the price is a little expensive, but it's so worth it. I can use it on my kids' sensitive skin and I don't have to worry about them breaking out! I stocked up like I do when I find a great product! Sonrei is our go-to from now on!"

- Amy T.
"Best Sunscreen I've Tried!"
"I loved this sunscreen!!! I recently went on a trip to Puerto Vallerta, Mexico and put this SPF to the test. I'm pretty fair-skinned and freckly, and have a tendency to burn easily the first few times I'm in the sun each season. I was looking for a sunscreen with the following: Gel texture that is easy to rub into skin, Can be used on the face and body, no fake/added scents or fragrances, Reef Safe, Not greasy, Not going to leave a whitish film on the skin like many mineral sunscreens do. I can honestly say Sonrei Sea Clearly SPF 30 met EVERY one of these needs for me!! And I did not burn once, and even managed to still get a bit of color! Highly recommend this SPF product and will definitely be ordering more when the time comes!!"

- Charlotte L.
Great Deal
Sea Clearly® Gel Sunscreen
$35
SPF 50 UVA/UVB Protection

Water Resistant (80 Minutes)

Non-White Clear Gel

Great For Skin & Doesn't Clog Pores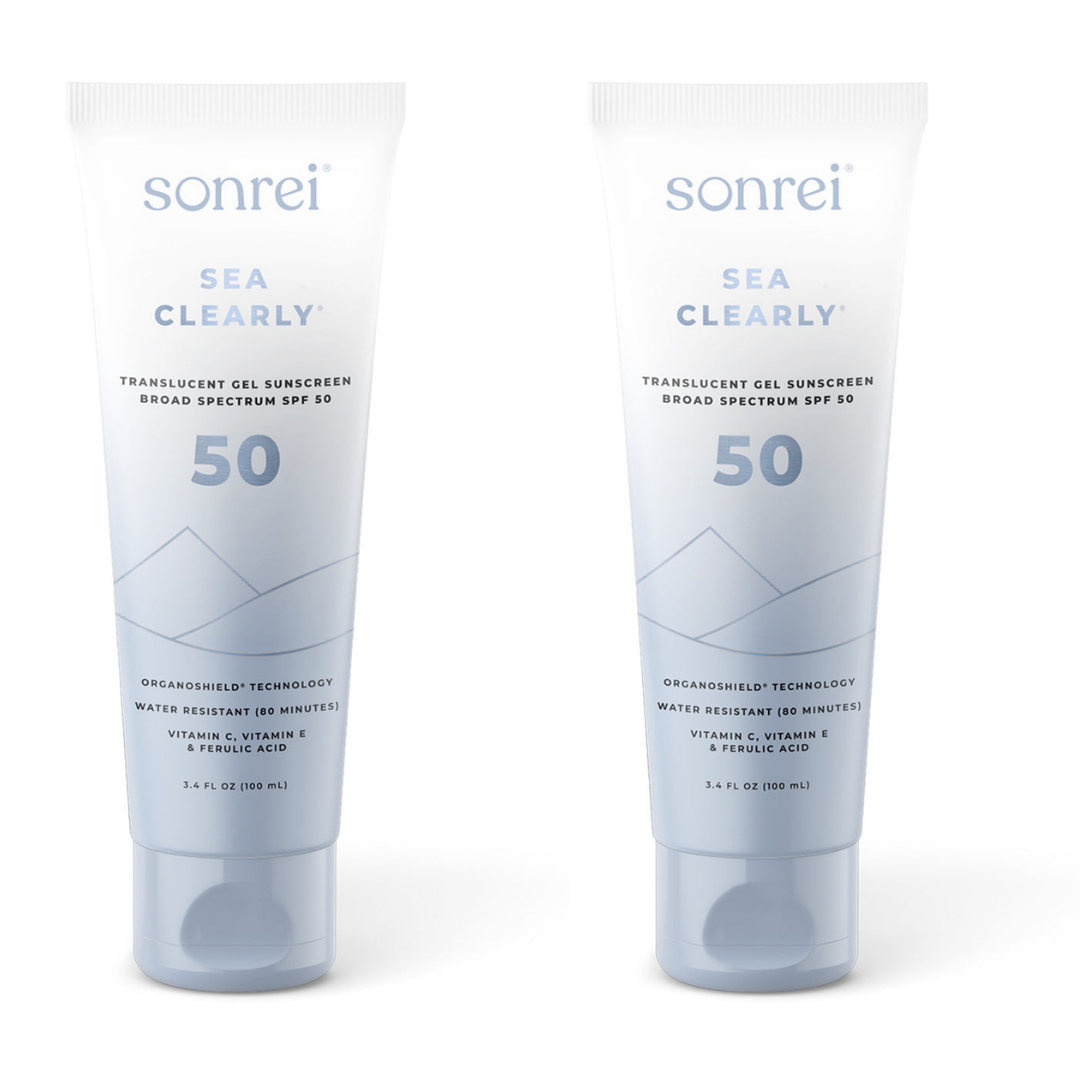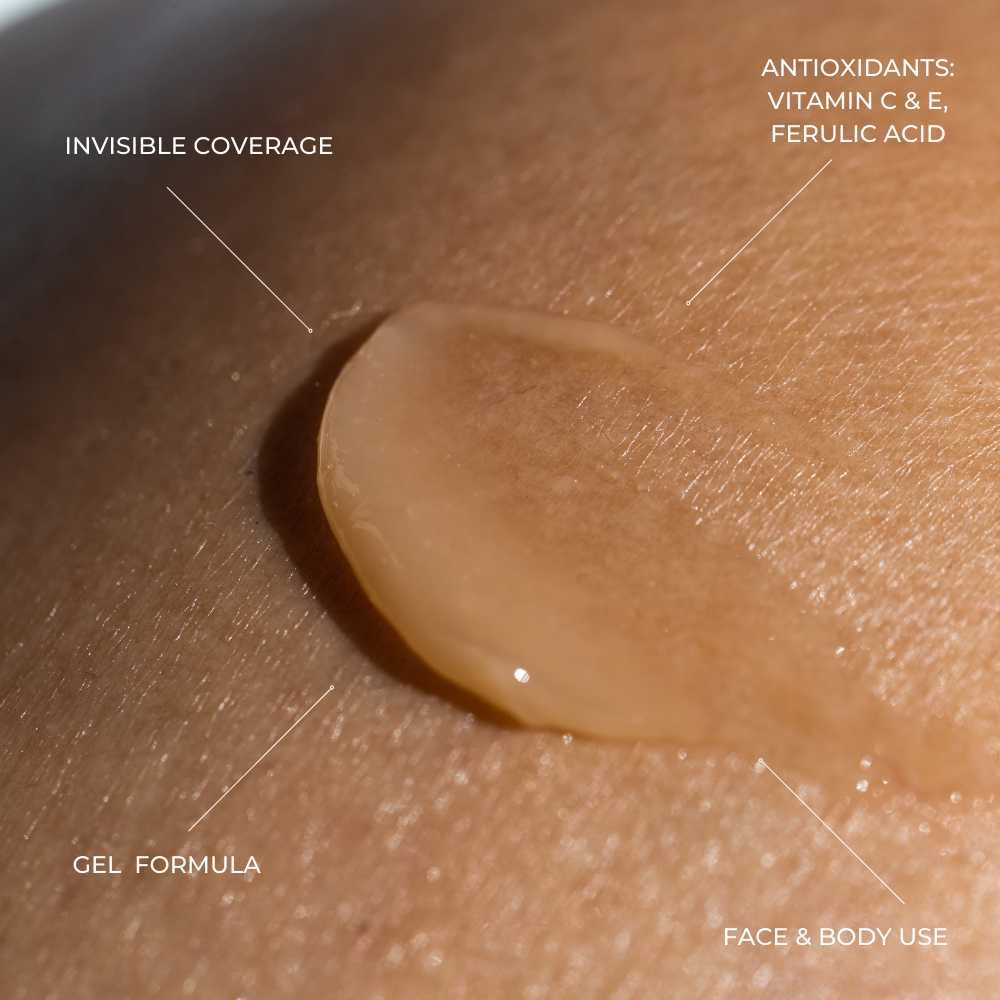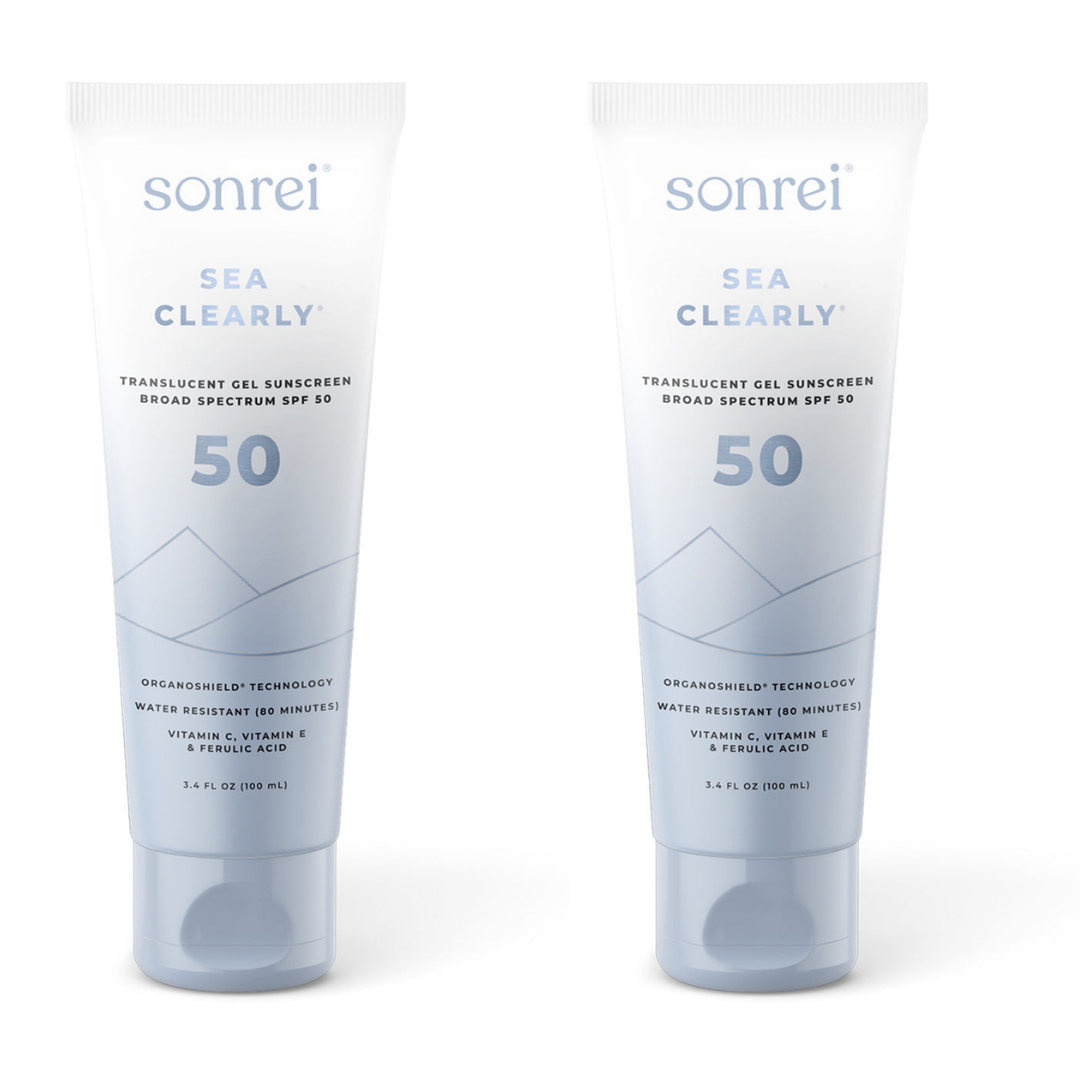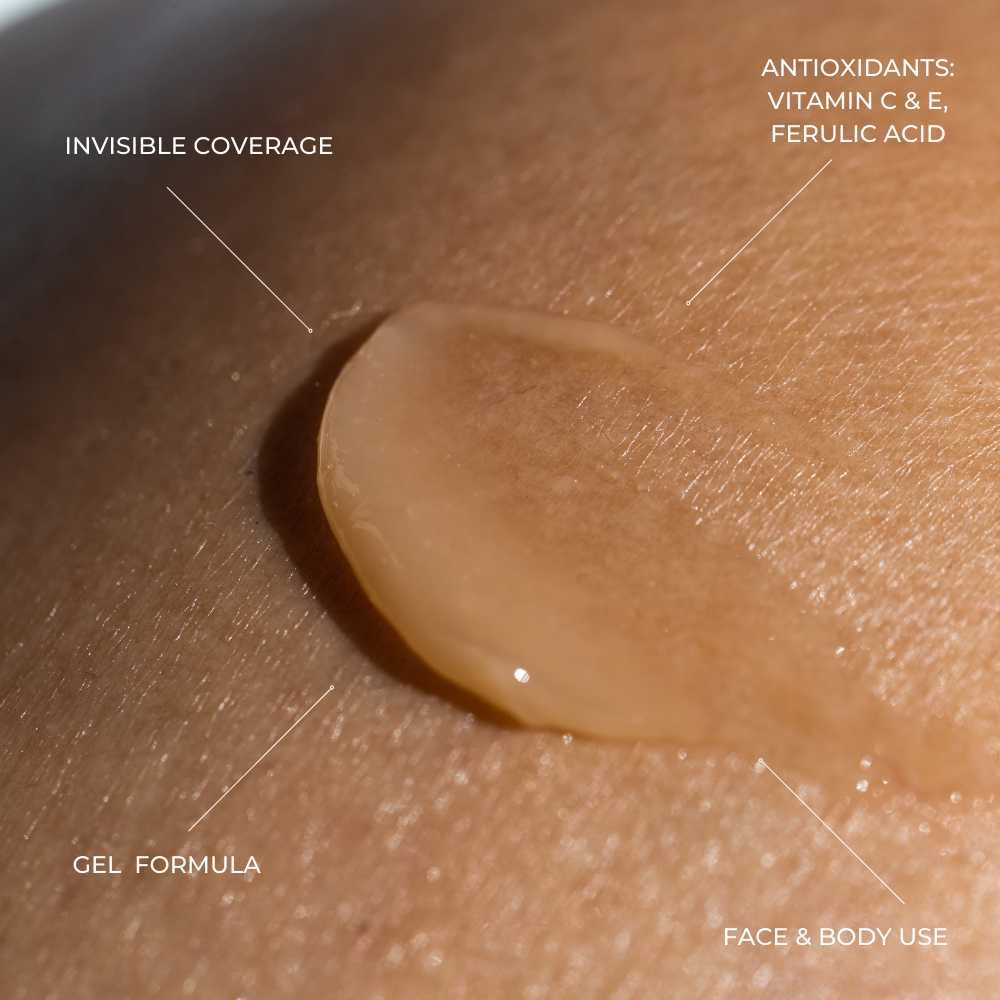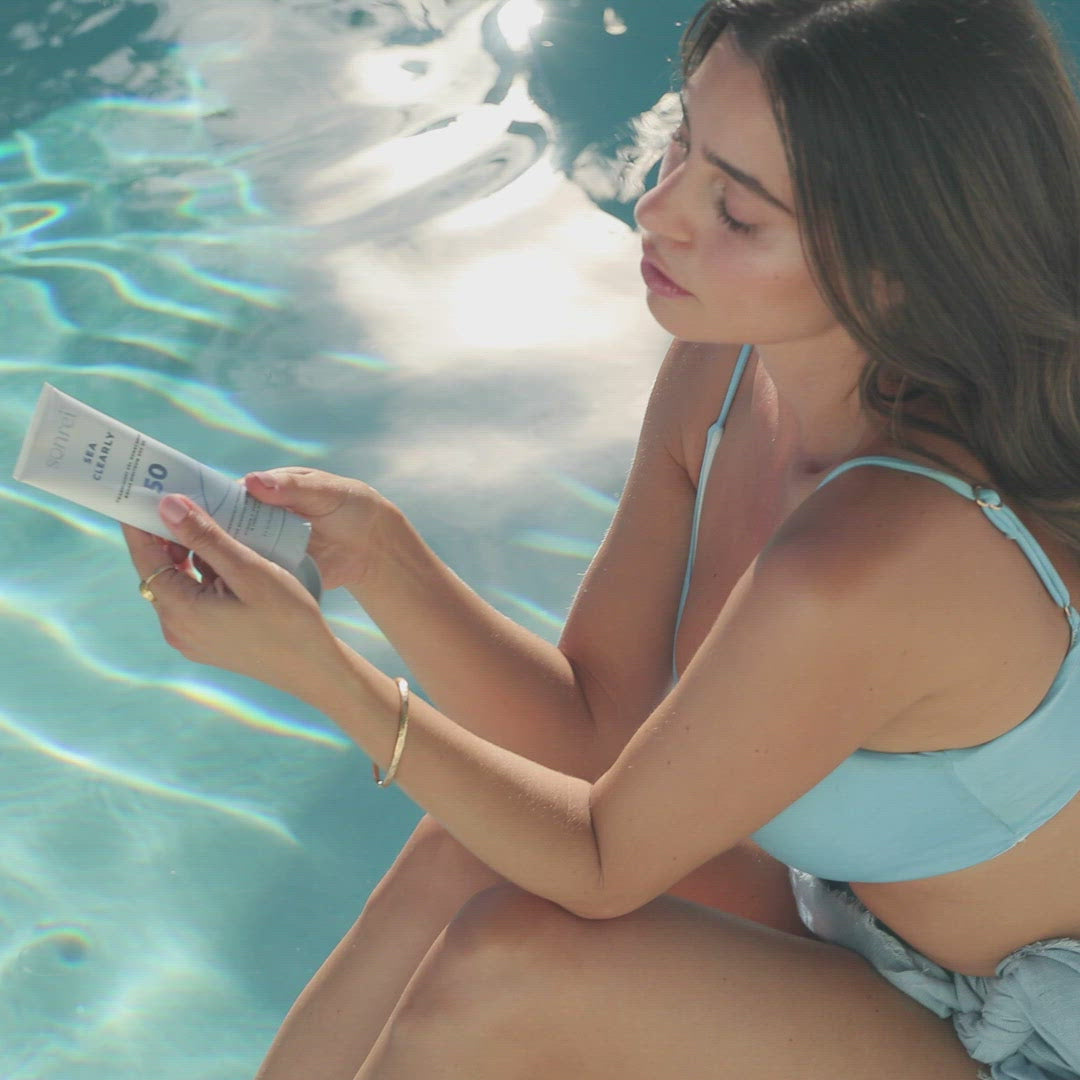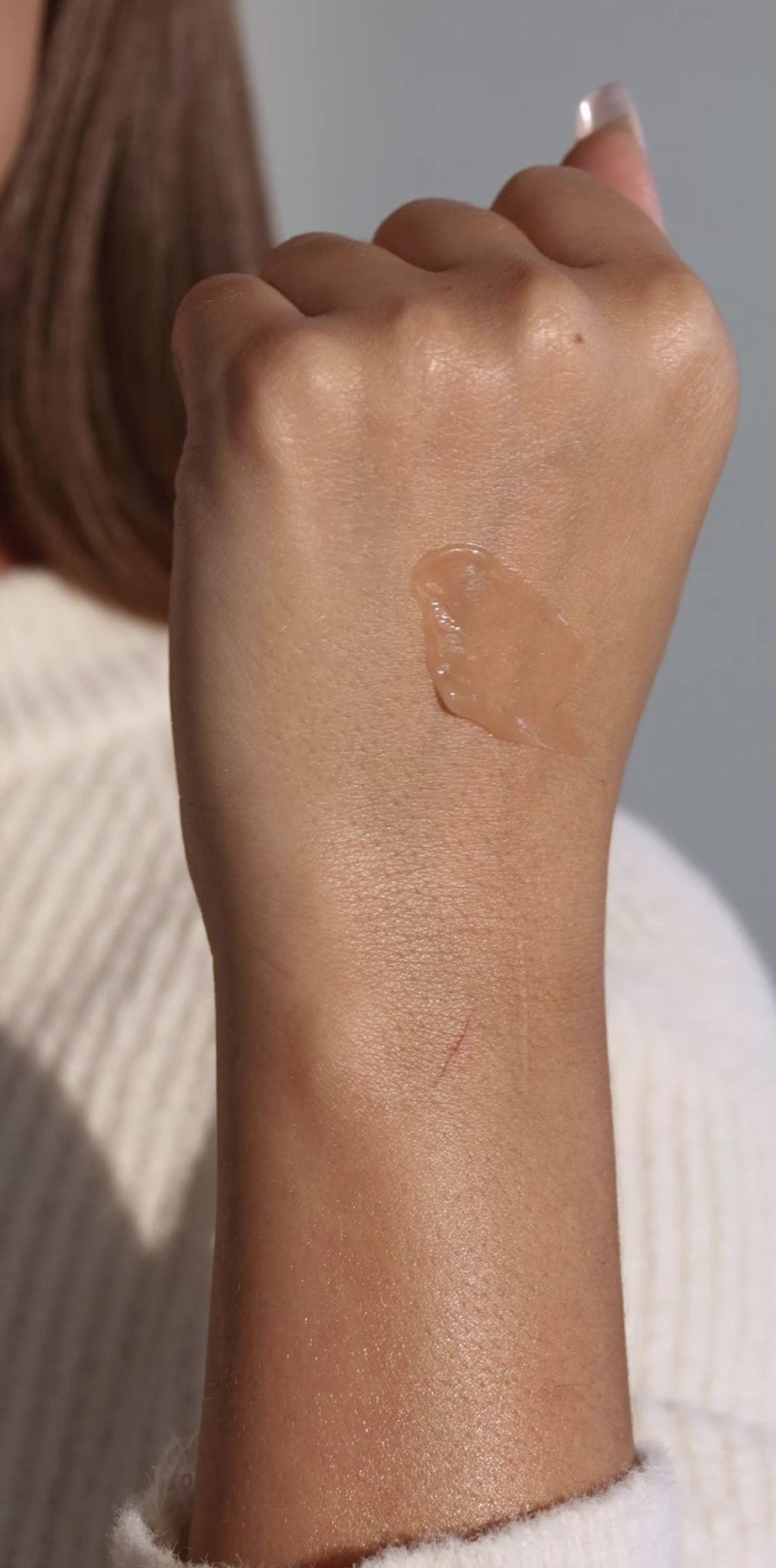 Most Popular
Sea Clearly® Gel Sunscreen 2 Pack
$63
SPF 50 UVA/UVB Protection

Water Resistant (80 Minutes)

Non-White Clear Gel

Great For Skin & Doesn't Clog Pores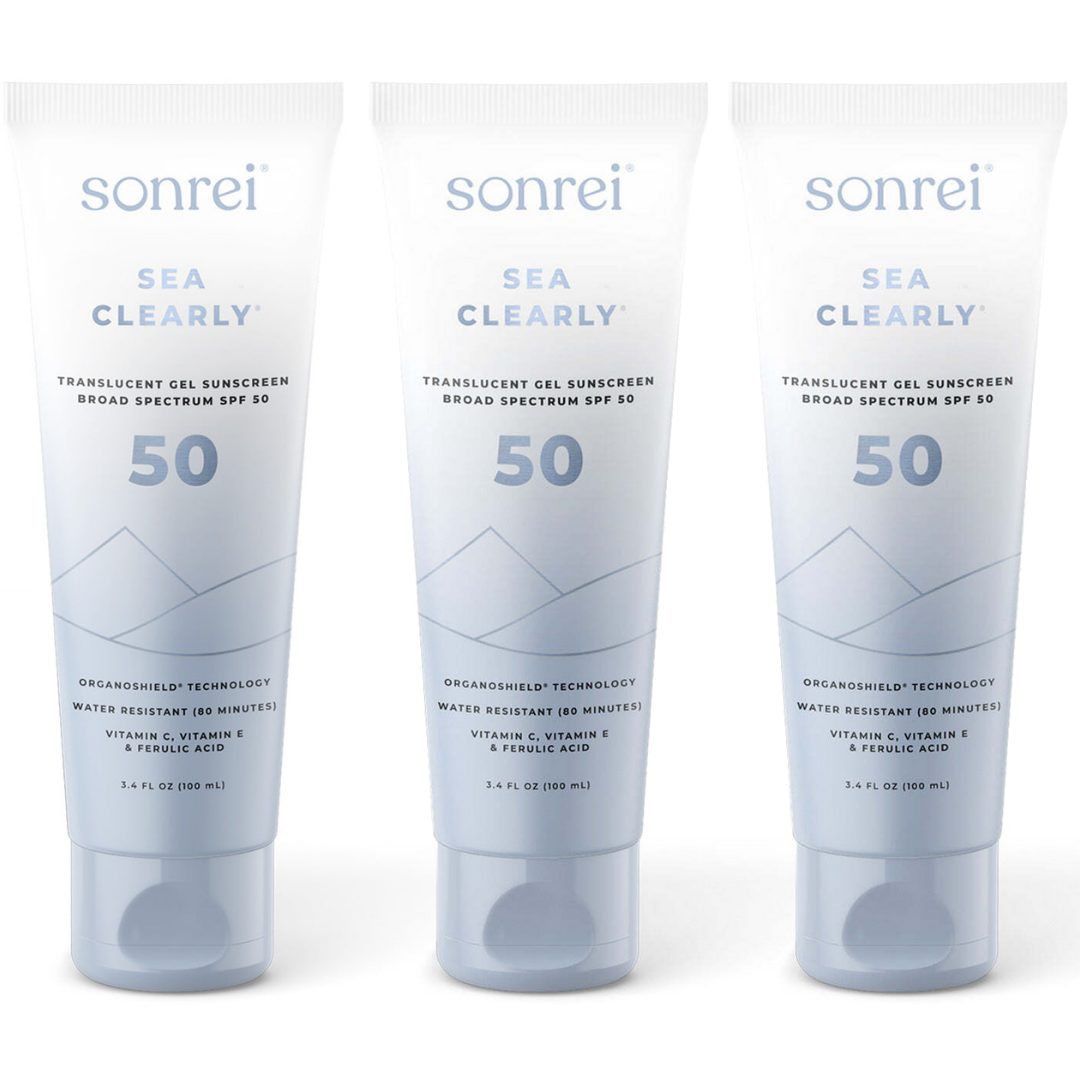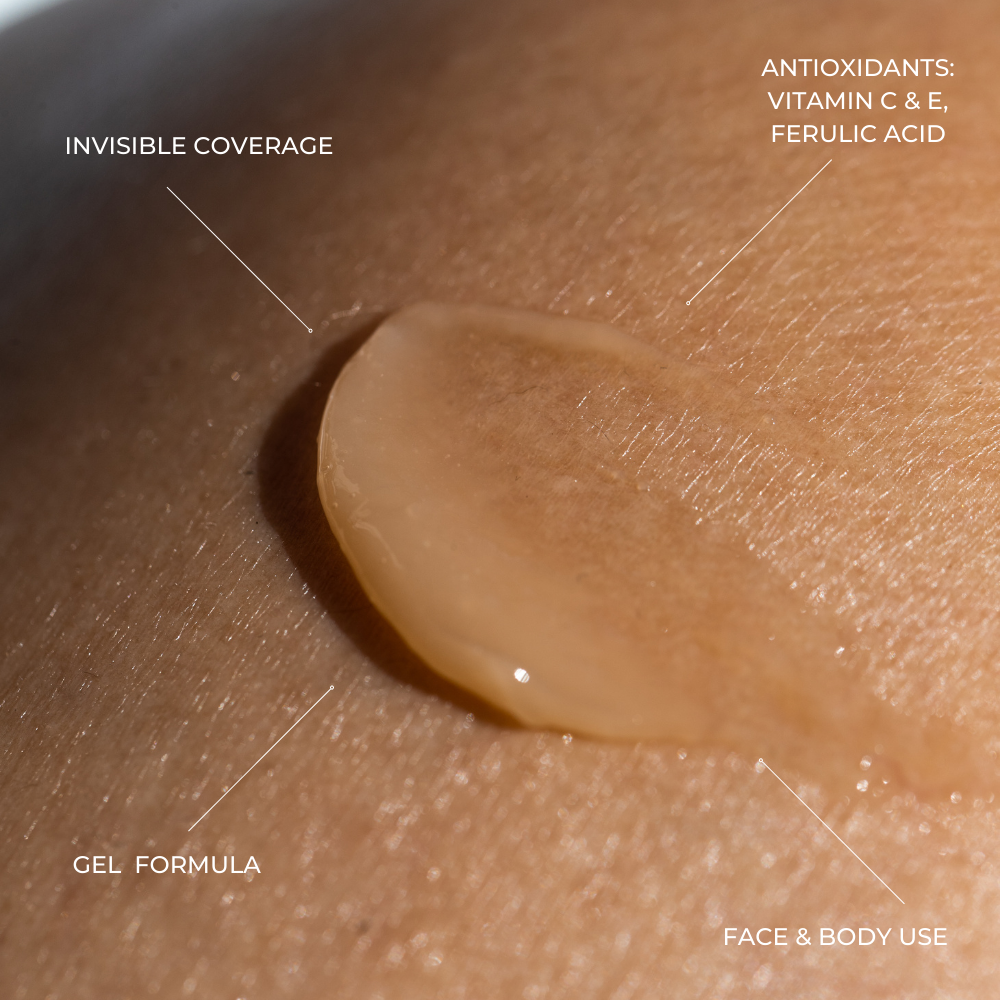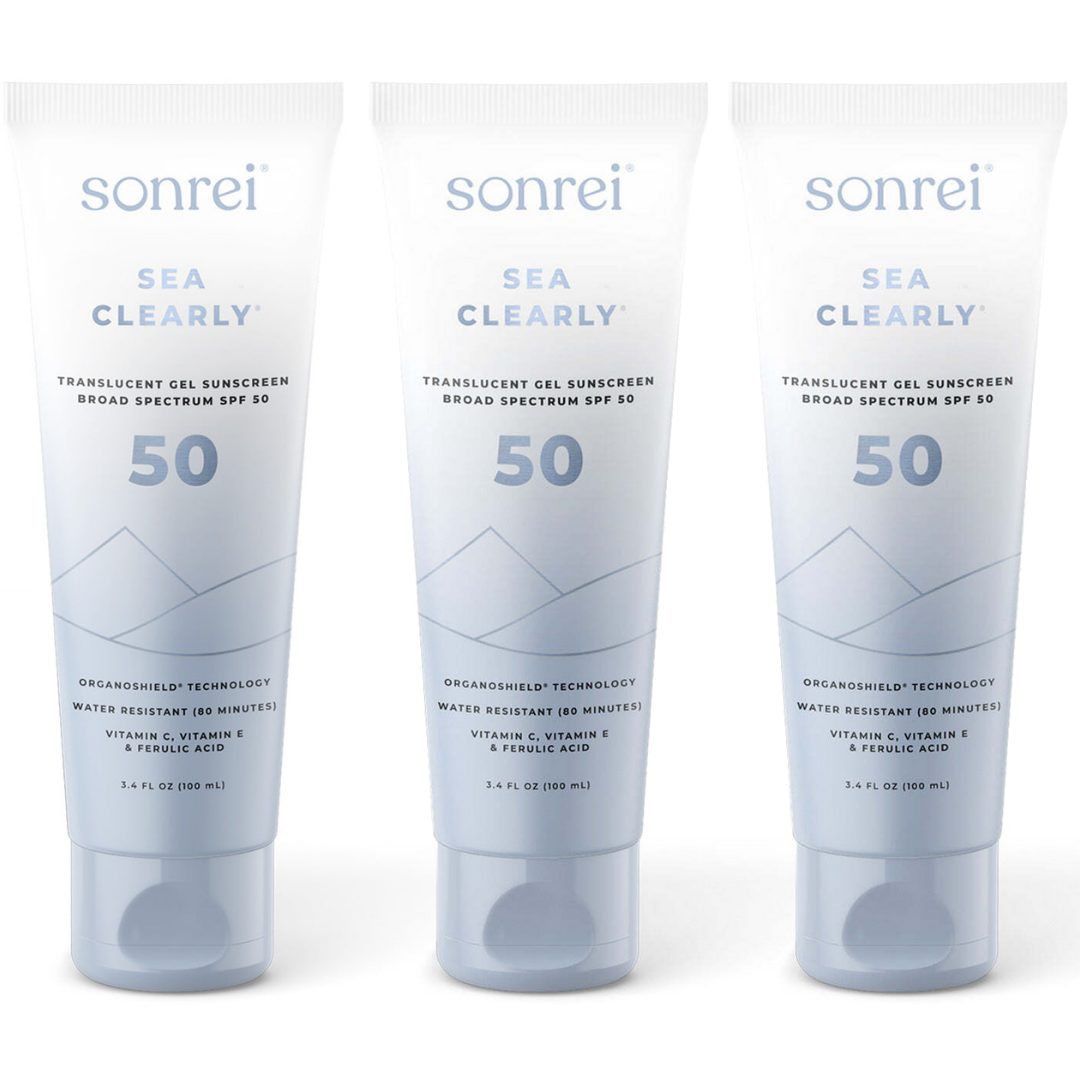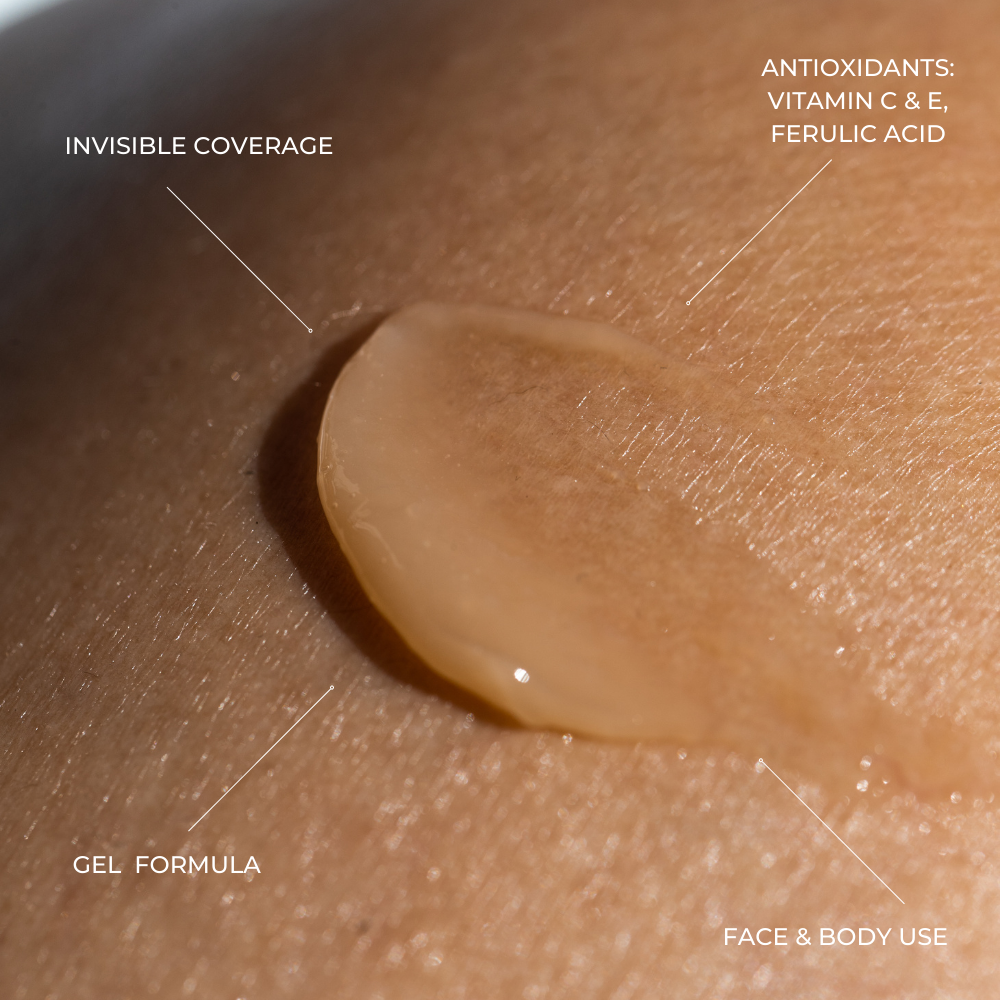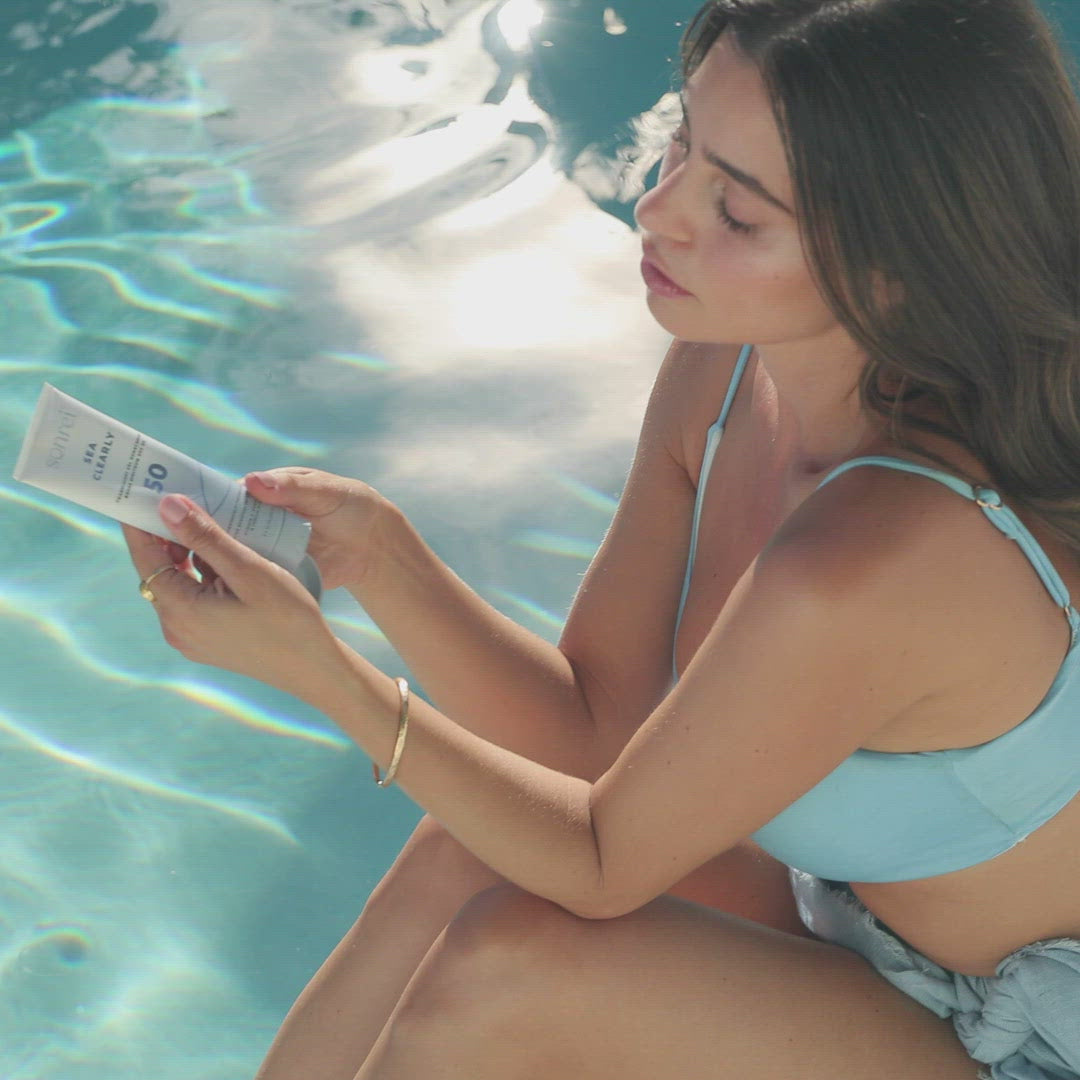 Best Deal
Sea Clearly® Gel Sunscreen 3 Pack
$89
SPF 50 UVA/UVB Protection

Water Resistant (80 Minutes)

Non-White Clear Gel

Great For Skin & Doesn't Clog Pores